Watch Across the Universe
---
"All you need is love"
The film stars Jim Sturgess, Evan Rachel Wood, Joe Anderson, and a host of other greatly talented actors and singers. It follows a group of young people living in New York City during the 1960's at the height of the Vietnam protest movement, and while the drama of the times unfolds the movie is also a musical entirely composed of Beatle's songs.
The story begins with Jude, played by Sturgess, a dock worker from Liverpool, England who travels to the United States to find his long lost father. Along the way Jude meets Max, played by Anderson, an ivy league student without much regard for his education or his future. Max invites Jude home for Thanksgiving with him where Jude meets and falls for Max's sister Lucy, played by Wood.
Max convinces Jude to move with him to New York City, to partake in the hippie and musical movement of the era. Meanwhile, Lucy endures the death of her fiance in Vietnam, and heartbroken she joins Max and Jude in New York, where the three of them move in with a collection of musicians, artists, and vagabonds that share their ideals.
While in New York Jude and Lucy fall for one another while Max is drafted and sent to the war in Vietnam. Jude tries his hand as an artist while Lucy becomes engulfed in the anti-war movement. The lives of the three main characters and the rest of the supporting characters continue as the chaos of the 1960's continues to rage all around them.
From start to finish, Across the Universe is one of the most inventive films in recent history, and possibly of all time. It portrays one of the most important and unforgettable eras in history, doing so through the usage of some of the most important and timeless songs of all time. It's a must see movie spectacle.
|
2007
|
2 hr 13 min
|

/

10
Cast

Studio

Director

Julie Taymor

Language

English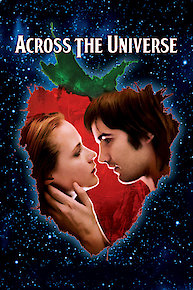 FREE
SUBSCRIPTION
RENT / BUY
Across the Universe News
Weekend Movie Trailers and Reviews: Barbarians, Vampires and Anne Hathaway
August 20, 2011 @ 8:45 am PST
|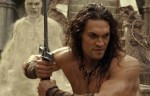 Summer is winding down, and the big-budget actioners are on their way out. But this weekend's theatrical lineup still has some action lined up, as well as some horror and romance. Oh, and there's "Spy Kids 4" with Aroma-Scope, but I wouldn't recommend getting involved with that.
Read More

'A Change is Gonna Come': Sam Cooke Movie Moves Forward
March 15, 2011 @ 5:00 am PST
|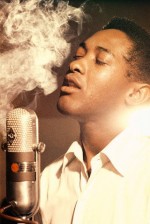 Legendary soul singer Sam Cook is one step closer to the big screen after screenwriters have finished work on a script about his life.
The same screenwriters from the all-Beatles musical "Across the Universe" have completed their adaption of a Cooke biography. Now the movie needs a director.
Odds are, it won't be long - as Cooke sang, shortly before he was shot dead in 1964, "A Change is Gonna Come.
Read More


Watch Across the Universe Trailer


Watch Across the Universe Online - Watch online anytime anywhere: Stream, Download, Buy, Rent
Across the Universe is currently available to watch and stream, download, buy, rent on demand at Hulu, Amazon, Vudu, Google Play, FandangoNow, iTunes, YouTube VOD online.