Watch Ouija Exorcism
---
"The Game Will Possess You"
In this horror movie, a demon trapped in a Ouija board is freed by a man who handles the board unwisely. It's the same thing his father did before him, and the demon is creating the same kind of havoc it did a generation earlier. This film is not related to the many other Ouija-board-based horror movies.
|
2015
|
1 hr 27 min
|

/

10
Cast

Studio

Director

Nick Slatkin

Language

English
FREE
SUBSCRIPTION
RENT / BUY
Ouija Exorcism News
New Movies October 21: A Scary Busy Week at the Box Office
October 19, 2016 @ 12:54 pm PST
|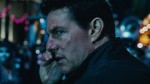 Theaters were already filled with movies that have been hanging around for the past several weeks, but a whopping four new movies join the crowd this weekend. Good luck sorting them all out.
Read More

Weekend Box Office: 'The Accountant' Exceeds Expectations
October 16, 2016 @ 2:00 pm PST
|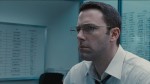 Ben Affleck's The Accountant did better at the box office than most experts predicted it would do. That's good news during an otherwise ho-hum Hollywood weekend.
Read More

Watch Ouija Exorcism Trailer

The Ouija Exorcism (2015) trailer
|
1:31

Watch Ouija Exorcism Online - Watch online anytime anywhere: Stream, Download, Buy, Rent
Ouija Exorcism is currently available to watch free on Vudu Free and stream, download, buy, rent on demand at Amazon Prime, Amazon, Vudu, Google Play, iTunes, YouTube VOD online.