Watch Rango
---
"Heroes come in all different colors."
Rango is a fun animated film about a lizard and how he deals with the hardness of life. The film is suitable for the entire family and is filled with good life lessons. The movie starts with a family in a car with all of their luggage and important stuff strapped down. The lizard is happy inside his aquarium with all his toys, that he thinks are real and his water. He is happy and content, until the driver hits a pothole and the aquarium is thrown from the car. It hits the road and breaks and the hot sun quickly evaporates all the water. The people in the car take no notice that they have lost a member of the family and continue driving away.
The lizard is now faced with survival. He is in a new place and completely alone. He heads off to the side of the road after realizing that the road is not exactly a safe place. He continues walking in the desert and quickly realizes the danger of staying alive.
He meets up with another creature who offers to take him into town. This is a crucial point in the movie, because he takes on the persona of Rango. He portrays himself as this killer who is scared of no one.
The town that he enters is falling apart and in bad shape. They are running out of water. The town appoints Rango as sheriff and put their complete trust in him to save the town. Rango comes into trouble when he mistakenly gives criminals the approval to do crime.
Rango's lies eventually come to the townspeople notice and they are heartbroken. The mayor is two-timing them by playing along with the evil and cheating them out of their water. Rango is now faced with leaving the town, because he has lied to them, or facing his fears and trying to help them the best way he can.
Rango is an excellent movie that also delves into the aspects of good and evil. The movie has lots of action and offers some comedy, while also giving out lessons on life.
|
2011
|
1 hr 47 min
|

/

10
Cast

Studio

Director

Gore Verbinski

Language

English
More Like Rango
Rango News
Gore Verbinksi to Adapt 'Pyongyang'
January 29, 2013 @ 4:22 pm PST
|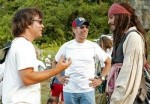 Gore Verbinski, Blink Wink, and Steve Conrad team up with New Regency to adapt the graphic novel "Pyongyang".
Read More

Weekend Box Office: 'Sucker Punch' Gets Sucker Punched By a Wimpy Kid (Video)
March 27, 2011 @ 5:09 pm PST
|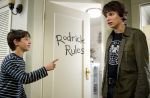 Zack Snyder's fantasy action epic "Sucker Punch" was almost guaranteed to take the top spot this weekend at the box office, but it never expected to be knocked out by a wimpy kid.
The top earner this weekend was family film "Diary of a Wimpy Kid: Rodrick Rules" as it opened to a cool $24.4 million, outdoing the original "Diary of a Wimpy Kid" which opened to $22 million last year.
Read More

Critics' Choice Movie Awards Winners: 'The Help' Cleans Up, Find Out Who Else Won!
January 13, 2012 @ 2:27 pm PST
|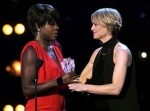 After the Critics' Choice Movie Awards, we might have an idea of how the Oscars could go. It looks like "The Help" will be a strong one, as it did very well at the CCMA... but another film won Best Picture. See the full list of winners here!
Read More

Weekend Box Office Report: A Battle of Handsome Leading Men (Watch Trailers for 'Limitless' and 'The Lincoln Lawyer')
March 21, 2011 @ 8:54 am PST
|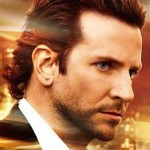 It was a weekend of handsome leading men at the box office: both Matthew McConaughey and Bradley Cooper opened major competing films, but only one could claim the top spot.
Ultimately, it was Cooper who won the weekend as his "what-if" action thriller "Limitless" opened with a respectable $19 million. The movie follows Cooper as a writer who takes a pill that allows him to access and use all of his brain, making him super-intelligent and giving him success and wealth (is anyone surprised that a writer is the main character in this script?).
Read More


Watch Rango Trailer


Watch Rango Online - Watch online anytime anywhere: Stream, Buy, Rent
Rango is currently available to watch and stream, buy, rent on demand at FlixFling VOD, Amazon, Vudu, Google Play, FandangoNow, YouTube VOD, iTunes online.